Description
Start Date
Website
Hash
Twitter
Supply
Mined
Connect with your social network account
Site Admin
Contact:
Location: Boston, MA
Unread post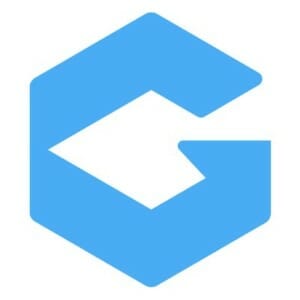 Overview
GoNetwork is creating a low-cost, low-latency and scalable network for Ethereum that will be used by mass mobile, desktop and web platforms. The technology today, although revolutionary, has some important challenges that need to be resolved in order to serve the mass consumer markets. The number of transactions that most popular cryptocurrencies can handle is minuscule compared to what's needed for the technology to be effectively used at scale. Our goal is to solve these issues by creating a strong team and investing heavily in research and development while considering strong business use cases.
Mobile web browsing has overtaken desktop. Google has said it is now bigger on mobile than on desktop in 10 countries. More than half of Facebook users now connect to the site with just a mobile phone. Mobile has become the primary device for the masses. GoNetworks belief centers on the fact that Ethereum, ERC20 tokens, and cryptocurrencies, in general, require mobile accessibility and interoperability to gain mass adoption. Our prime objective is to build a fast, cheap and scalable mobile first off-chain transaction network for Ethereum. We will accomplish this by implementing state channel technology to our network; while focusing on adapting the methods to mobile platforms
To achieve this vision, and bring cryptocurrency to the masses, we will take the following steps:
1. Build the infrastructure that can scale Ethereum to massive transactions per seconds on mobile.
2. Use GoNetwork to deliver a strong use case; GoExchange, a virtual goods commerce platform, that will show the capacity of our infrastructure.
a. Implement GoExchange in all Infinidy games and dubsquad.me app (cumulative download of over 15 Million)
3. Develop the pocket product to penetrate the commerce market.
While we follow the above steps, we will also evangelize our platform worldwide and look at potential partnerships with governments and organizations interested in applying blockchain to various parts of their infrastructure.
ICO Details
Whitelist Yes
Token Sale Hard Cap TBD
Token Sale Soft Cap TBD
Token Symbol GOT
Token Type ERC20
Token Distribution 50%: ICO, 25%: Team, 20%: Dev, Ecosystem Incentives & Marketing, 5%: Advisors.
KYC Yes
Participation Restrictions USA, Canada, China & Singapore
Accepts BTC, ETH
Website
https://gonetwork.co/
Whitepaper
https://gonetwork.co/GoNetwork_WhitePaper.pdf
Links
https://twitter.com/gonetwork_co
https://t.me/joinchat/Geu7vA2LFdDv5RqxFYqCtw
https://bitcointalk.org/index.php?topic=2352537.0;all
https://medium.com/@gonetwork
https://github.com/gonetwork-project
Team
Rashid Khan / CEO
LinkedIn Profile
Amit Shah / CTO
LinkedIn Profile
Xun Cai / COO
LinkedIn Profile
Advisors
Jeff Morris Jr.
Tess Hau
Nenone Donaldson
Original Post Courtesy of:
icohotlist.com
---